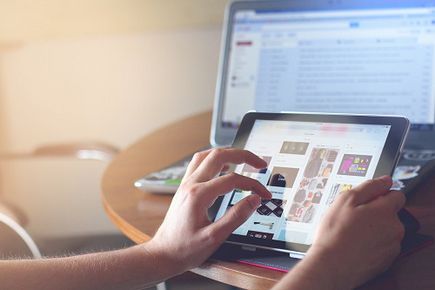 Check out 4 ideas for making your site more user-friendly!
A website designed for users sake
What's the essence of web usability? Long story short, it is all about making your visitors to experience a pleasant journey on your page, and to find the information they came for as quickly and smoothly as possible. Having on mind that users are capricious creatures, remember that it takes them 3 seconds to judge whether they will like your page or not. And the rule here is what follows: if you make it simple for them, they will stay, but if you make it difficult for them, they will leave.
Therefore, to diminish the risk of being abandoned by your visitors, before you cut psd to html you should first keep a weather eye on your website simplicity of use. Seamless user experience can deepen the visits and make your web page to performance better, resulting in boosting your sales and increasing your revenue.
What to check-mark before cutting psd to html?
You are already ready to cut psd to html? Put your enthusiasm on hold for a time! Before you launch your web page, spare a thought at check-marking some of the best user experience practices first.
Web page load time
Your users will not wait too long for your website to load. Site that loads too long will cause rise in your website bounce rate and make your traffic to drop. For this reason, make sure there is no surplus of code on your website and if so, shorten it!
Well-formatted content
In this day and age users no longer read linearly, but digital. It means they just scan the text from one point to another, looking for conspicuous text excerpts. To make users able to skim your content, you can for example:
compose short paragraphs (5 lines is enough),
bold the most important pieces of information,
highlight headings,
use elements that will diversify your text (e.g. tables, images, quotations),
personalize your communication (e.g. be on a first-name basis with your readers and use direct calls to action, such as Check out how to cut psd to html!).
Well-planned information architecture
It means the way in which the structure of your website is planned. In this context, the most important issue is to make your page intuitive. Give your users what they expect most! You should for example place your logotype at the upper left corner of the site and main menu at the upper right corner of the page. Moreover, take a good care of naming menu elements accurately and make sure all contact details are located in the footer.
Responsive design for your page
In a time of smartphones frenzy, in order for your page to be user-friendly, it must be mobile-friendly. You should make it possible for your users to have a seamless experience with your page no matter what device they use!
Licencja: Creative Commons