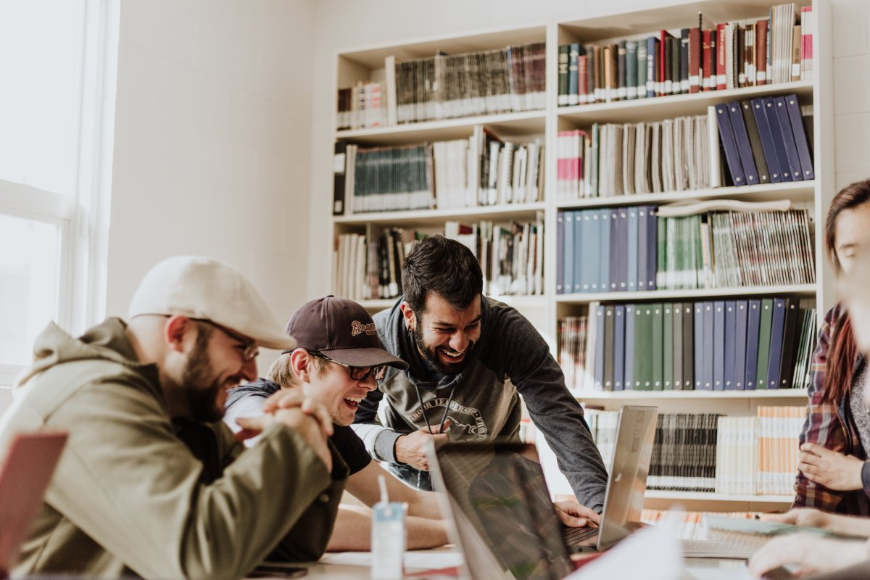 In this article, we'll walk you through the interesting process of building a proficient team that operates a startup's logistics. In the paragraphs below, you'll read about the most important strategies to catch, retain, and engage with high-standard workers. Get ready to learn how to run this business with a rich human resources basis.
How Many Jobs Have Startups Created in the US?
The power of startups is vital to the world economy, especially in nations like the United States. Entrepreneurship favors the economy and workers, who get new job opportunities every year. A Statista report showed the number of jobs created by American Startups between 1994 and 2020. In the table below you will see the growth in the last decade.
| | |
| --- | --- |
| 2015 | 3,018,287 |
| 2016 | 3,135,574 |
| 2017 | 3,117,255 |
| 2018 | 3,092,530 |
| 2019 | 3,120,486 |
| 2020 | 3,114,111 |
Key Tips to Attract Skilled Professionals to your Startup
Employment opportunities increase or decrease depending on market trends. The tech industry is one of the largest globally, receiving thousands of job offers per day. The hiring process is a complex strategy that requires several key elements. In the following lines, you will see useful ideas to hire and retain the top-rated talent in your company.
Design an Appealing Careers Website
The startup's website is one of the main elements that candidates will check when they receive your job offer. If you want to introduce your potential employees to the business' vision, explain to them what your project is about through a high-responsive website. A well-designed careers page shows what the workers will get in the company.
That website should give them an idea of what it's like to work at an emerging company. Therefore, you have to position the corporate concept as an engine for growth. Let your future employees know they can succeed in your business. Communicating a company's vision through web channels is very effective with modern professionals in this digital era.
Employee Referrals
The best candidates to receive are those who come from recommendations. Create a referral network so that your current employees can bring in new talented people. This strategy enriches the company's human capital and contributes to its long-term growth.
The word-of-mouth method is very useful to attract diverse talent, but not any person. This strategy boosts the capability of the business to absorb the emerging talent and masterminds from the professional market. In this way, referring professionals allows you to catch people specialized in technology from colleges or coding bootcamps. Furthermore, coding bootcamps are worth it for people who want to upskill and jumpstart their career in tech.
Streamline the Hiring Process
The faster your hiring process becomes, the more professionals will come in as the company demands more knowledge capital. Customers want services coming from people who know a lot about solving their problems.
This idea is great for promoting transparency in the company. The startup will become reliable for curious users who desire innovative products. Data science resources are key solutions to knowing more about candidates during the hiring process.
Give Feedback to the Applicants
When candidates apply for a good job offer, they expect positive feedback, either to receive constructive criticism or to receive approval for their professional requests. Let the potential employees know the benefits and professional development opportunities they'll get. Emerging professionals want even more than landing a job, they want to build their success.
Advantages of Working at a Startup
A Good Work Environment:

Working at a startup is valuable for those who want professional development in a cooperative and friendly environment.
Flexibility and Freedom:

A startup is where traditional work schemes are disrupted. You can work under a freelance system to become more productive and earn more than a simple monthly salary.
Deep Learning:

Knowledge is the main element of building a successful career path. All startups grow at the rhythm of their internal learning processes.
Conclusion
To find and grow a startup, you need more than seed capital or a few employees. It would be best if you had high-quality people who are willing to learn as much as possible. Refreshing and brainstorming ideas is the best way to launch an innovative startup into the market.
Related articles:
1/3 Learn How to Attract and Hire the Best Talent in the Job Market for your Startup
Photo by Priscilla Du Preez on Unsplash
Licencja: Copyright - zastrzeżona