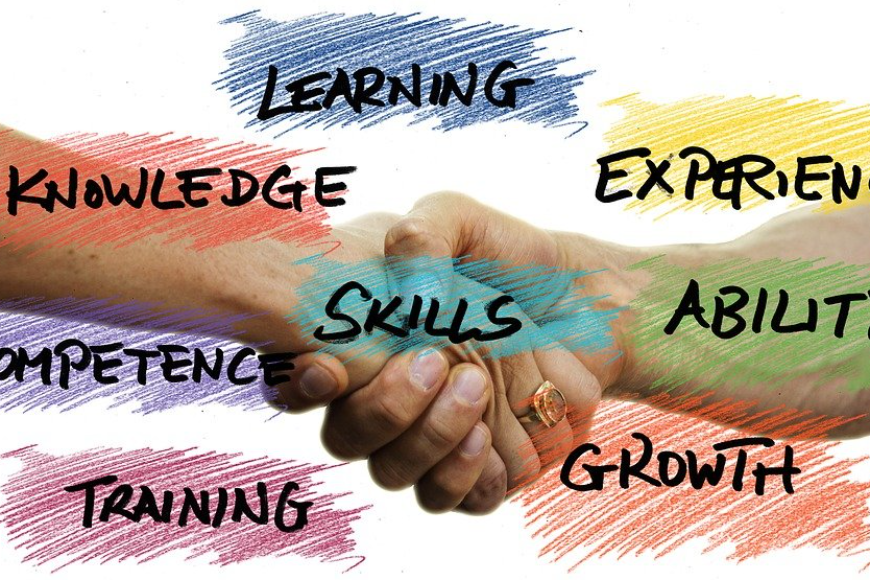 Have you ever been asked about your key competencies or core competencies while designing a resume, filling out a job application, or at a job interview?
If you haven't given it prior thought, such a question could be perplexing.
Below, we will examine how to determine what your key competencies are and how to include key competencies on your resume.
Key Competencies - What Are They?
Core competencies are defined as "an overarching set of learned skills developed through intellectual, personal, social, emotional experiences. Extending throughout a lifetime the facets within these experiences are interlinked and act as a learning foundation."
In other words, your key competencies are your knowledge or expertise and a particular field. They are related to your soft skills but differ somewhat from skills in that they are generally broader in scope. They can also encompass personal attributes or personality traits. Core competencies show that you are clearly qualified to perform a job and that you are a desirable candidate.
Determining Your Core Competencies
What are your core competencies? Some sources list three general competencies as the most important. These include:
Communication - the ability to exchange ideas, express meaning, and comprehend your external environment. This can include verbal, written, and nonverbal communication. Collaboration is also an important aspect of communication. This involves problem-solving skills and working well with others in different roles in order to achieve common goals.
Thinking skills - You're thinking skills should include creative thinking, critical thinking, and reflective thinking. Creative thinking involves being open-minded and "generating new concepts and dictating the value the idea, of that concept, will have for others." As a critical thinker, you should approach problems logically and analytically.
Interpersonal skills - strive to demonstrate good personal awareness, an understanding of the connection between your own well-being and social behavior. Take responsibility for your actions. Have a positive personal and cultural identity, aware of and confident in your own belief systems and those of your community. You should also have social awareness -empathy for others, and an awareness of your relationship with others and your responsibility to them.
While these core competencies are considered generally important, they may not be ideal for your unique situation. Your top core competencies should dwell at an intersection between your foremost abilities and traits and the needs of your job.
Below, we've compiled an extensive list of top core competencies across many career fields to help inspire you.
Top 37 Key Competencies
According to research by Careersmart, Indeed, and WikiJob, the following are the most common key competencies across the board. Which would you select as your top three?
Adaptability
Ambition
Analysis
Avid learner
Business awareness
Career-focus
Collaborative learner
Commercial awareness
Commitment to excellence
Communication
Customer orientation
Decision making
Ethics
Flexibility
Focus
Good judgment
Independence
Initiative
Integrity
Interpersonal effectiveness
Leadership
Motivation
Organization
Personal motivation
Planning
Problem-solving
Quality orientation
Quick thinking
Research
Resilience
Responsibility
Results orientation
Results-driven
Self-confidence
Teamwork
Time management
Trustworthiness
You may also have key competencies that are not included in the above list. Key competencies may include specific skills that are vital to a job - for example, Java programming or customer interaction.
Including Key Competencies on Your Resume
According to Resume Giants, "A core competencies section can significantly elevate your resume to a more professional and well-rounded standard." Some competencies may service keywords when your resume is scanned by an applicant tracking system (ATS).
A key competency section can also be attention-grabbing. If your core competencies align well with the needs of the organization, you are more likely to get the job.
Typically, core competencies are listed near the top of your resume, right below your name and contact information. You should keep the list short, around four skills at the most. Use only one or two words to describe each skill. You might list them in a row to save space as illustrated below:
Skill 1 | Skill 2 | Skill 3 | Skill 4
Another option is listing them in a sidebar. This is effective if you feel you have many important key competencies relevant to the job. You might consider grouping them into categories, such as Technical Skills and Interpersonal Skills. You may use the same sidebar column to list other important resume sections, such as licenses, certifications, or publications.
Always remember to tailor your key competencies section to each job you apply to.
Key Takeaways
Key competencies are your most important technical skills or personal qualities.
The most common key competencies are communication skills, thinking skills, and interpersonal skills.
You may also have job-specific key competencies.
Listing your key competencies concisely at the top of your resume can draw attention to your most important qualities while giving your resume a professional appearance.
As with all other parts of your resume, be sure to tailor your key competencies to each job you apply for.
Licencja: Copyright - zastrzeżona